What you'll do
It is said that the name of Kobe originates from the Ikuta Shrine.
We will visit each shrine after drawing a fortune "Mizu-mikuji" a famous item at the Ikuta Shrine.
We also take a taxi and visit some famous monuments in Kobe.
Let's pray for good health and good luck by visiting eight shrines.
At the end of the tour, we will have a traditional Japanese lunch.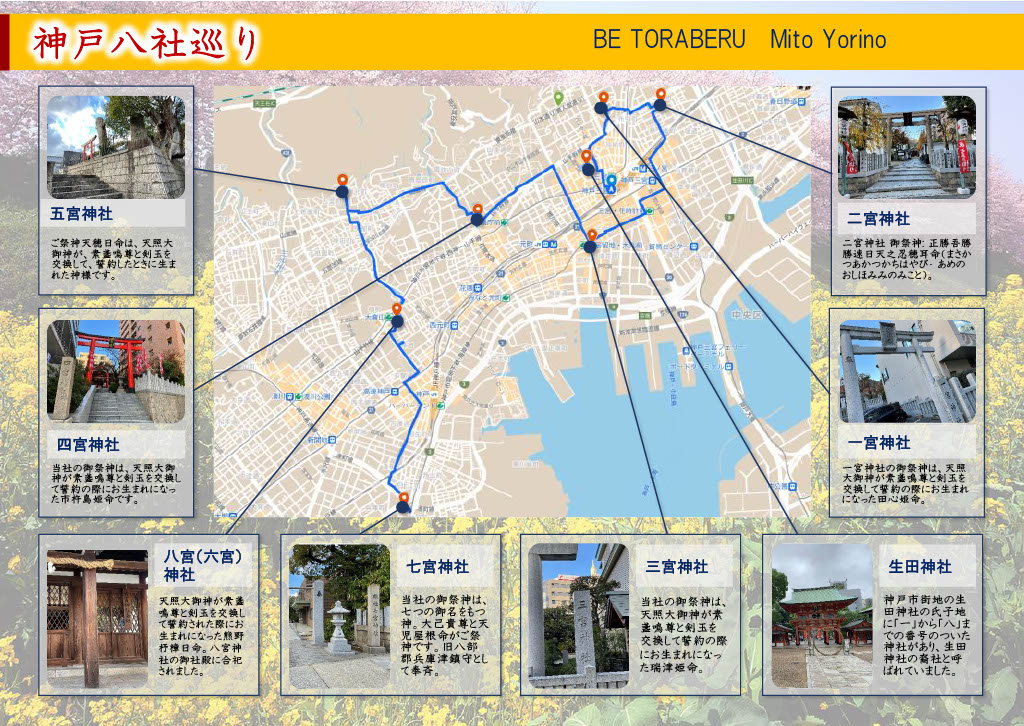 9:45

Meet at West Gate of Hankyu Sannomiya Station

10:00

Departing from the Ikuta Shrine

10:15

Ichinomiya Shrine → Ninomiya Shrine → Sannomiya Shrine → Yonomiya Shrine → Gonomiya Shrine → Rokunomiya Shrine & Hachinomiya Shrine → Shichinomiya Shrine 
Bounding for Kitano-cho Area by Taxi

13:15

Lunch at a traditional Japanese restaurant
※ Comfortable shoes and clothes for walking are recommended.
Location
Gallery